Do or do not ... there is no try
Socialist Swine
says that
this
short video,
Star Wars: Feeding Tube Frenzy
, is destined to be a cultural phenomenon. He also says he doesn't "toss around the phrase 'cultural phenomenon' lightly," although he did use that phrase
just last week
to describe
A Ninja Pays Half My Rent
.
He also links to a
quiz
that answers the question, 'Which Star Wars character are you?"
Me? I am Yoda.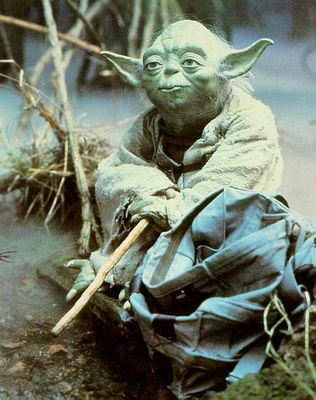 You are Yoda. Despite your smallish size, you are a force to be reckoned with. You're a great fighter, a better teacher, and a best friend to everybody. Sure, you look like you're missing a chromosome or two, but who doesn't? You're also pretty religious at times and strongly believe in stuff you cannot scientifically prove like the force!